Wednesday, June 27, 2007 by Nick Chan
Scary. 2 days ago,
Hongkiat.com
was hacked. The site that I read often about making money online and technology. So what he advise people out there who uses Wordpress always upgrade your Wordpress to the latest version.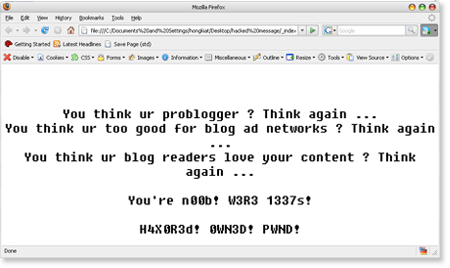 Anyway, the site is back online. Luckily I am using Blogger service, there are disadvantages and sounds so unprofessional, but I will soon ported this blog to Wordpress when I save enough money for hosting.